Maintaining a stable temperature is a key requirement for a thriving reef tank. Most reef tanks maintain a stable temperature within 77 to 80 degree Fahrenheit for optimal coral growth. Depending upon the environment where reef tank is located this might require cooling down the tank using a chiller or heating it up with a heater. Because environmental temperature varies during day and night at most places, reef tank temperature is often monitored and controlled automatically using a controller. Heaters are also most frequently failed equipment in a reef tank, leading to tank crash. Temperature controller helps in avoiding such catastrophic situation as well. A beginner friendly guide is also available on adafruit.com as well.
In this guide we'll be using reef-pi to build a temperature controller that will monitor the temperature of reef tank and turn on the heater or cooler when the temperature goes above or below a specified range.
How it works
reef-pi can monitor reef tank temperature using a DS18B20 temperature probe. The temperature controller inside reef-pi can be configured to check this sensor value periodically and if its goes above or below a certain range, reef-pi can switch on or off a specified heating or cooling equipment. Generally, a heater is used as a heating equipment and fan or chiller is used as a cooling equipment.
Things to consider
Bill of materials
Wiring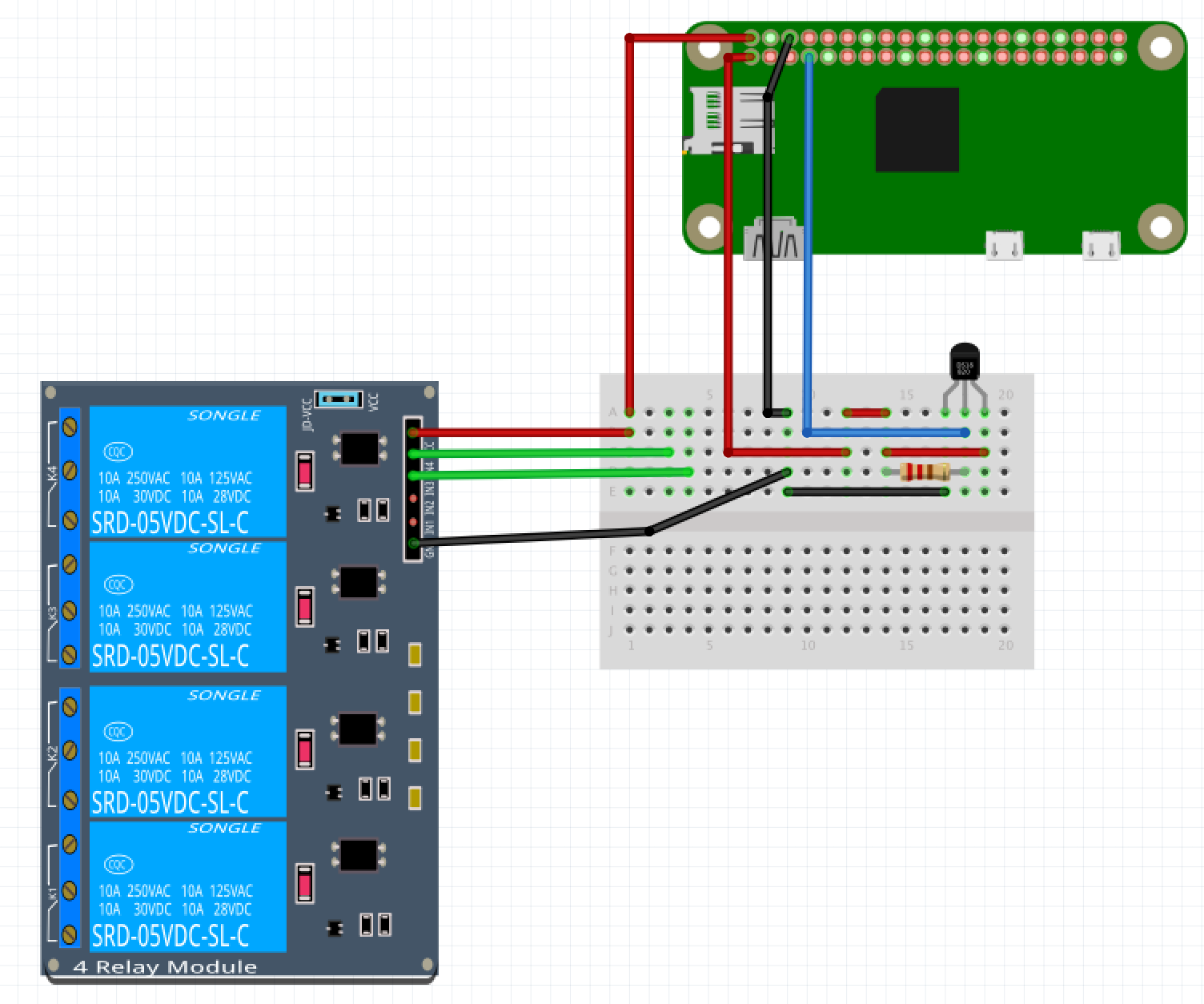 Installation & Configuration
Resources